» Forum » Motorsport » Young Driver Test 17-19 July
Page 1 of 5
#1
RE: Young Driver Test 17-19 July
by
Boudica
17.07.2013 09:27
Wednesday
Da Costa - Red Bull (morning)
Ricciardo - Red Bull (afternoon)
tba - Ferrari
Calado - Force India
Magnussen - McLaren
Alexander Rossi - Caterham
Robin Frijns - Sauber
Nicolas Prost - Lotus
Cecotto - Toro Rosso
Juncadella - Williams
Ellinas - Marussia
suspended - Mercedes

Thursday
Da Costa - Red Bull (morning)
Webber - Red Bull (afternoon)
tba - Ferrari
Sutil - Force India
Turvey - McLaren
tba - Caterham
Robin Frijns - Sauber (morning)
Nico Hulkenberg - Sauber (afternoon)
Davide Valsecchi - Lotus
Sainz - Toro Rosso (morning)
Ricciardo - Toro Rosso (afternoon)
Maldonado - Williams
Gonzalez - Marussia
suspended - Mercedes

Friday
Sainz Jr. - Red Bull (morning)
Vettel - Red Bull (afternoon)
tba - Ferrari
Di Resta - Force India
Paffett - McLaren
tba - Caterham
Kimiya Sato - Sauber
Raikkonen - Lotus
Vergne - Toro Roso
Wolff - Williams
Gonzalez - Marussia
suspended - Mercedes
#2
RE: Young Driver Test 17-19 July
by
Boudica
17.07.2013 10:01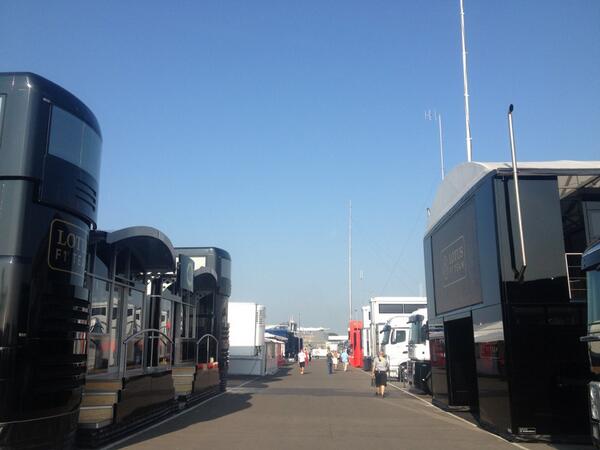 #3
RE: Young Driver Test 17-19 July
by
Boudica
17.07.2013 10:03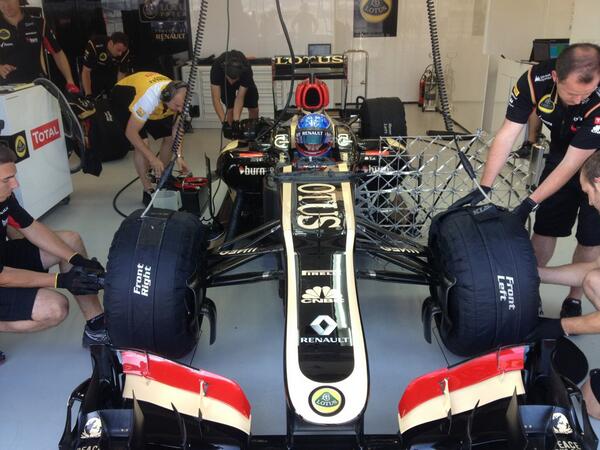 #4
RE: Young Driver Test 17-19 July
by
Boudica
17.07.2013 10:18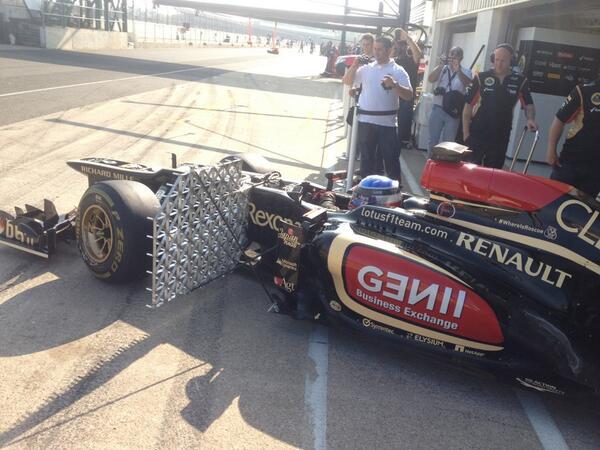 #5
RE: Young Driver Test 17-19 July
by
Boudica
17.07.2013 11:01
Calado 1:35.492
da Costa 1:35.547
#6
RE: Young Driver Test 17-19 July
by
Boudica
17.07.2013 11:09
Daniel Ricciardo:
'Hey guys bit of a change to my testing program this week. Drive my Toro Rosso tomorrow morning and the Red Bull tomorrow afternoon'
#7
RE: Young Driver Test 17-19 July
by
Boudica
17.07.2013 11:14
#8
RE: Young Driver Test 17-19 July
by
Boudica
17.07.2013 11:17
1. Calado, Force India, 1:35.492;
2. Da Costa, Red Bull, 1:35.671;
3. Cecotto, Toro Rosso, 1:36.610;
4. Rossi, Caterham, 1:39.452;
5. Juncadella, Williams, 1:49.365;
6. Rigon, Ferrari, 2:17.081
#9
RE: Young Driver Test 17-19 July
by
Boudica
17.07.2013 11:20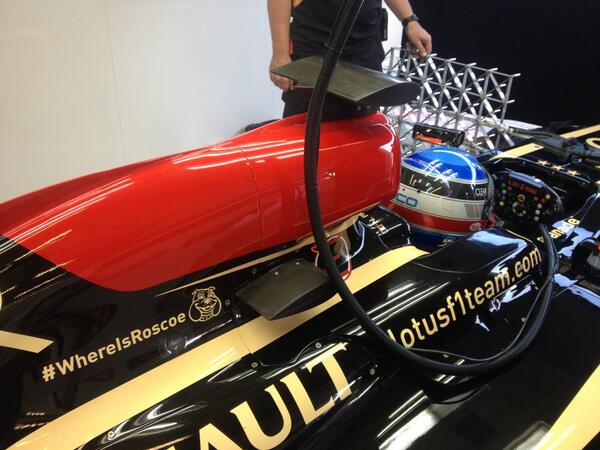 #10
RE: Young Driver Test 17-19 July
by
Boudica
17.07.2013 11:37
1. Da Costa, Red Bull, 1:35.474, 19 laps;
2. Calado, Force India, 1:25.473, 12 laps;
3. Cecotto, Toro Rosso, 1:36.267, 14 laps;
4. Rossi, Caterham, 1:37.438, 17 laps;
5. Magnussen, McLaren, 1:28.230, 15 laps;
6. Juncadella, Williams, 1:49.365;
7. Rigon, Ferrari, 2:17.081;
8. Frijns, Sauber, No Time;
9; Prost, Lotus, No Time;
10. Elinas, Marussia, No Time
#11
RE: Young Driver Test 17-19 July
by
Boudica
17.07.2013 11:56
Da Costa is quickest on a 1:34.474 today. At the British GP a couple of weeks ago, Hamilton's pole time was 1:29.607. The fastest Red Bull was Vettel on a 1:30.211.

Free Practice 2 times from the British GP:
1. Rosberg Mercedes-Mercedes 1m 32.248s
2. Webber Red Bull-Renault 1m 32.547s
3. Vettel Red Bull-Renault 1m 32.680s
4. di Resta Force India-Mercedes 1m 32.832s
#12
RE: Young Driver Test 17-19 July
by
Boudica
17.07.2013 11:56
After a long wait, we finally have our second sighting of the morning of Nicolas Prost. The Frenchman is out on the hard tyres in the Lotus E21 and now just posted his first two times of the day, the second one of which takes him up to eighth on 1:45.885.
#13
RE: Young Driver Test 17-19 July
by
icemaid
17.07.2013 12:00
Thank you Boudica for the updates!
" title="ty" />
#14
RE: Young Driver Test 17-19 July
by
Boudica
17.07.2013 12:12
1. Calado, Force India, 1:33.986, 21 laps
2. Felix da Costa, Red Bull, 1:34.474, 20 laps
3. Cecotto, Toro Rosso, 1:36.226, 19 laps
4. Frijns, Sauber, 1:36.549, 15 laps
5. Rossi, Caterham, 1:37.242, 22 laps
6. Magnussen, McLaren, 1:38.230, 25 laps
7. Ellinas, Marussia, 1:40.310, 12 laps
8. Prost, Lotus, 1:45.885, 4 lap
9. Juncadella, Williams, 1:49.365, 3 laps
10. Rigon, Ferrari, 2:09.533, 14 laps
#15
RE: Young Driver Test 17-19 July
by
Boudica
17.07.2013 13:00
1. Calado, Force India, 1:33.986, 25 laps;
2. Da Costa, Red Bull, 1:34.474, 27 laps;
3. Frijns, Sauber, 1:34.954, 28 las;
4. Rossi, Caterham, 1:36.023, 27 laps;
5. Cecotto, Toro Rosso, 1:36.226, 26 laps;
6. Prost, Lotus, 1:37.056, 15 laps;
7. Rigon, Ferrari, 1:37.495, 26 laps;
8. Elinas, Marussia, 1:38.218, 25 laps;
9. Magnussen, McLaren, 1:38.230, 32 laps; '
10. Juncadella, Williams, 1:43.425, 5 laps